Rehab centers are a place for people to heal and remain so even if you have legal charges against you or a pending legal battle. The decision to go to rehab if you have active charges against you is nuanced and dependent on the severity of crimes, your lawyer as well as the judge and prosecutor that you are facing. Whether you're facing a pending court case or dealing with substance use disorder, the question often arises: Can you go to rehab while dealing with legal issues? One school of thought promotes that there is never a bad time to get help for yourself, however, on the other side, the law is the law and if you have to leave the state or do something that is not recommended by your lawyer, the consequences can be severe.
Courts are increasingly recognizing the importance of mental health and substance use disorders in legal cases. Attending a drug rehabilitation program prior to court can demonstrate responsibility and lead to more favorable legal outcomes. An attorney can offer valuable assistance when dealing with legal issues, such as securing continuances of court dates or exploring alternative sentencing options. In addition, Relapse prevention strategies, including support systems and self-care activities, are essential for successful sobriety during proceedings.
Can You Go To Rehab With Pending Charges Before A Court Case?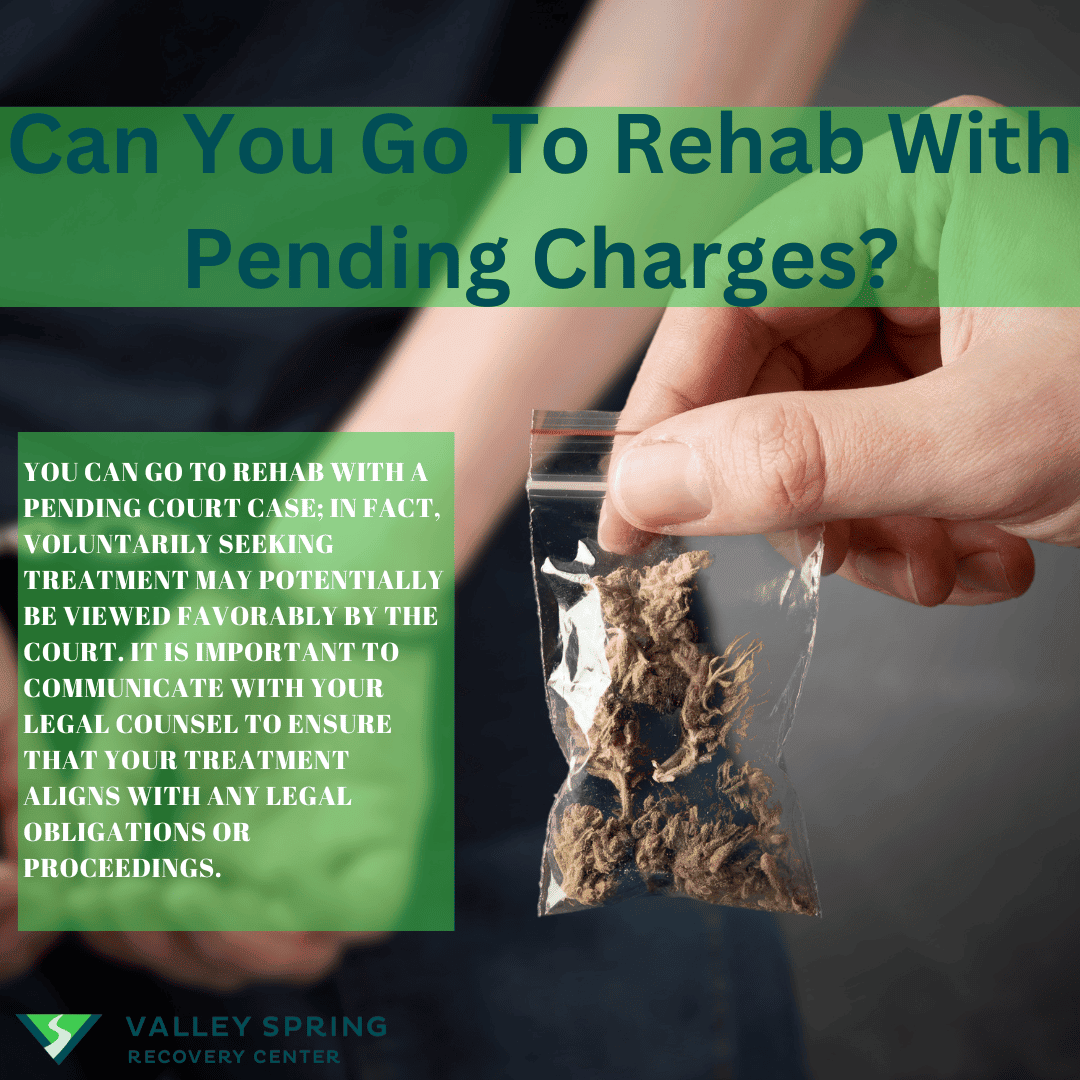 You can go to rehab with a pending court case; in fact, voluntarily seeking treatment may potentially be viewed favorably by the court. It is important to communicate with your legal counsel to ensure that your treatment aligns with any legal obligations or proceedings. Entering a drug rehabilitation program before your court date can demonstrate a commitment to change and potentially improve legal outcomes. Drug courts may consider voluntary participation in treatment as a sign of taking responsibility for previous actions.
ture criminal behavior related to substance abuse.
Will rehab help my court case?
Going to rehab can help a court case by showing positive intentions, ability to take responsibility for actions and a commitment to change which can lead to a favorable outcome of a legal case depending on the specific charges and a legal proceedings in question.
Drug and alcohol rehab can be a powerful tool to demonstrate to the court that you are taking steps to address the issues that led to your legal troubles. It can also help to show that you are committed to making positive changes in your life. Here are some of the reasons a judge may look favorably on rehab attendance:
Showing Good Intentions: When you voluntarily enroll in a rehab facility for substance abuse, it shows the court that you're serious about addressing your drug addiction or alcohol rehab needs. This proactive step can be seen as a demonstration of good intentions, potentially influencing discretionary sentencing in your favor.
Taking Responsibility for Actions: Enrolling in a rehab program is an acknowledgment of your addiction and a step towards taking responsibility for your actions. This can have a positive impact on your legal case, as the court may view you as more credible and reliable.
In turn, this could lead to reduced potential penalties or more favorable outcomes in child custody or other legal battles.
Commitment to Change: Adhering to a rehabilitation program can have several benefits, including:
Addressing mental health problems
Demonstrating commitment to change
Improving treatment outcomes
Having long-term positive impacts on legal issues
Participating in group meetings, counseling sessions, and other rehab activities shows the court that you are dedicated to overcoming your addiction and avoiding further escalation of risky behaviors that are against the law.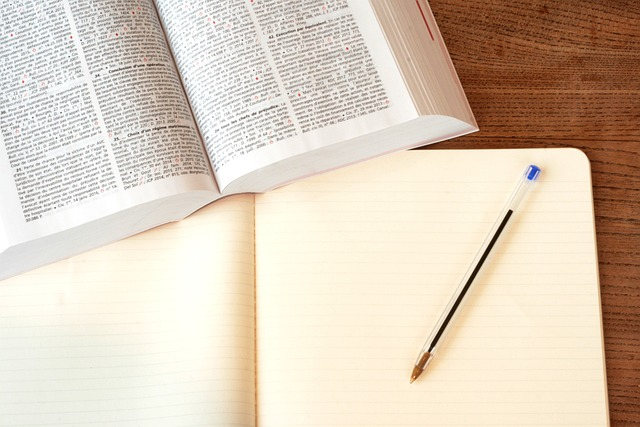 What Steps Are Necessary To Get Addiction Treatment With A Pending Legal Case?
Depending on the severity of your charges, many times a judge will allow you to go to drug rehab as long as it is within the state or county and coordinated with an attorney. The necessary steps to going to rehab with a pending court case are listed below:
Working with an Attorney: An experienced attorney can provide valuable guidance when dealing with pending charges and entering rehab. They can work with the district attorney to secure a continuance of your court date, allowing you to enter rehab and have the facility confirm your enrollment. Your legal counsel can also explore alternative sentencing options and help coordinate your rehab attendance with the court system.
Learn The Courts Requirements: Grasping the court requirements relevant to your case and jurisdiction is paramount. Eligibility for court-mandated rehab programs varies, and the court will take into account factors such as the severity of the offense, your criminal background, and your willingness to participate in a rehab program as well as the context of your crime. For instance, if you are charged with a drug-related crime, there is a higher probability that a judge will have leniency for you to seek help.
Communication with the Court System: Effective communication with the court system is vital to ensure that your rehab attendance is viewed positively in legal proceedings. Make sure to obtain court approval before checking into a rehab facility with pending charges, as failure to do so could result in a violation of probationary or other court-imposed conditions without prior screening and authorization.
An Addiction Treatment Center That Will Send Updates To Attorneys And Judges: The addiction treatment center may have to agree to provide a written letter to the court stating that you are there as well as continuous updates. This means the rehab center would also agree to tell the court if you leave early or against medical advice with your consent.
Keeping an open line of communication with the court system and your legal team can help you stay on track with your treatment and legal requirements.
What Happens If Rehab Conflicts with a Custody Hearing?
Prioritize scheduling rehab so it doesn't overlap with custody hearings. Missing a hearing means forfeiting your chance to present evidence of your suitability as a guardian. While judges can postpone hearings, it's advisable to complete rehab well before custody matters arise. Understand residential treatment timelines to prevent time conflicts, as rehab duration varies based on individual needs.
Is Rehab an Option with an Outstanding Warrant?
Having a warrant doesn't preclude you from rehab. However, if law enforcement arrives, the facility's advice on surrendering may vary. Under HIPAA regulations, rehab centers can't disclose your presence without consent. This confidentiality may deter police from forcibly removing you, as it could negatively impact their public image and your court proceedings.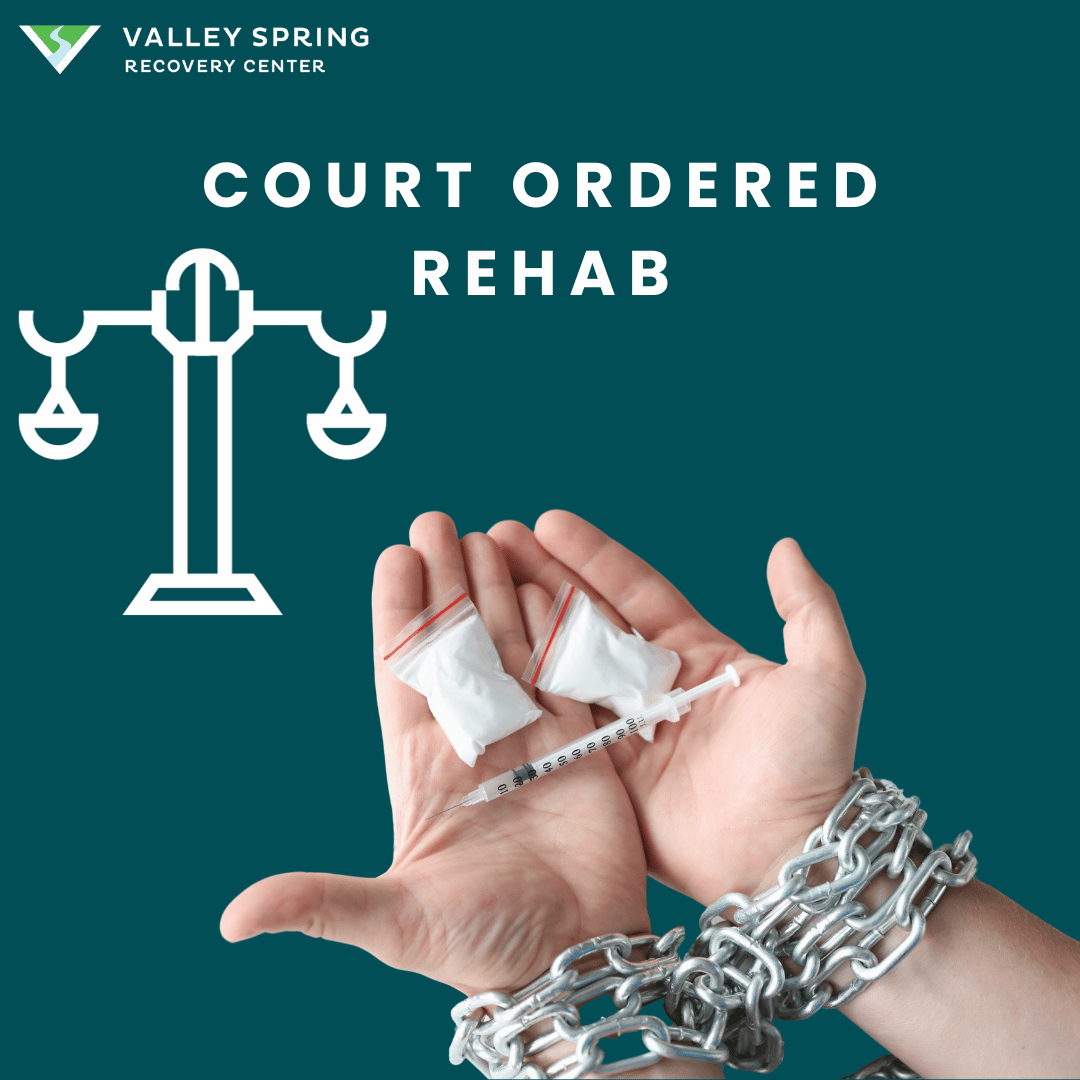 What is Court Ordered Rehab?
A judicially mandated rehabilitation program serves as an alternate punitive measure for those found guilty of substance abuse offenses. When a person is directed to undergo addiction treatment rather than face imprisonment, it's typically because the presiding magistrate concludes that sustained rehabilitation would be more beneficial than confinement. This approach is frequently adopted for non-aggressive, first-time transgressors. Long-term treatment is both more cost-effective and efficacious than jail time according to the American Academy of Addiction Psychiatry's analysis on substance misuse and the legal system
How Can You Choose The Right Rehab Center If You Have A Pending Court Case?
Selecting the right rehab option depends on your individual recovery needs and preferences, as well as any legal requirements related to your case. Seeking advice from addiction treatment professionals, legal counsel, and medical providers is significant in determining the most appropriate and effective treatment option for your situation. That being said, if you have a legal case, it will be necessary for the case manager or administrator at the rehab to send a letter and keep some level of communication on your progress in rehab with the judge and or court system. You will want to make sure the rehab center is comfortable communicating with your attorney and the court system throughout your stay in treatment.
What Are Court-Ordered Rehab Programs?
Court-ordered rehab programs, as a part of the criminal justice system, can provide an alternative to jail time for eligible individuals facing substance abuse-related legal charges. These programs offer an opportunity to address addiction issues through a substance abuse treatment program while complying with legal requirements.
Eligibility for court-ordered rehab depends on state laws, previous sentencing, and the nature of the charges. Generally, individuals who have committed a crime related to substance abuse or have a history of substance abuse may be eligible for court-ordered rehab programs as an alternative to incarceration.
Consulting with a legal professional or the court system can provide specific eligibility requirements in your jurisdiction.
Drug court supervision ensures compliance with treatment requirements and monitors progress throughout the rehab program. This may include regular drug tests, participation in support groups, and other measures to guarantee adherence to treatment and sobriety.
Drug court supervision plays a crucial role in maintaining accountability and promoting successful recovery from drug or alcohol addiction, drug abuse, and addressing any drug or alcohol problem.
Successfully completing a court-ordered rehab program can sometimes lead to reduced penalties, dismissal of charges, or probation instead of jail time.
However, failing to comply with the rehab program may result in further sanctions or increased monitoring. Thus, maintaining commitment to your rehab program and adherence to court requirements are vital for achieving the most favorable legal outcome.
Does Going To Rehab Go On Your Record?
Going to rehab does not automatically go on your public criminal record, especially if you voluntarily seek treatment. However, it may rehab be documented in medical records, which are confidential and protected by privacy laws. In the context of fighting a legal case that is unrelated to substance abuse, your rehab stay is generally not admissible in court unless you or your attorney bring it up as part of your defense strategy which in many cases is helpful. It's essential to consult with your legal advisor to understand the implications fully. Rehab is often viewed as a positive step towards recovery and should not be inherently detrimental in a legal setting.
How Much Does Court Order Rehab Cost?
Funding rehab and legal costs can be challenging, but there are options available to help alleviate financial burdens. Insurance coverage, payment plans, and assistance programs can help offset the cost of rehab and legal expenses. It's important to understand the difference between private rehab centers and court-ordered rehab centers that receive funding from the state government. Private rehab centers are just that, private organization that requires money to provide treatment whereas a court-ordered program or government program receives state funding. Many individuals will preemptively seek addiction treatment prior to their court case, in this scenario the individual would be responsible for the cost of treatment and the onus is on the individual to find a program that they can afford which is different from court-ordered rehab where the cost would be covered.
Insurance coverage, including Medicare, may partially cover rehab costs depending on the specific plan and treatment requirements. Medicare Part A, for example, can provide coverage for inpatient rehabilitation costs, while Medicare Part B covers outpatient rehabilitation services and certain prescription drugs.
Private insurance plans, Medicaid, and other government-funded programs may also provide coverage for rehab expenses.
Payment plans and assistance programs can help individuals afford rehab treatment and legal expenses. Many rehab facilities offer flexible payment plans that allow patients to pay for treatment over an extended period of time. Additionally, assistance programs may provide financial support for those requiring rehabilitation services and legal counsel.
Exploring all available options is crucial to finding the best solution for your financial circumstances.
Balancing legal expenses with rehab costs requires careful planning and prioritization of resources. Open and honest communication with your legal team can help you identify potential cost-saving measures and ensure that you're making the most of your available resources.
Considering insurance coverage, payment plans, and assistance programs can help you effectively manage your financial obligations during rehab and legal processes.
What Are Relapse Prevention and Monitoring Needs During Legal Proceedings?
Relapse prevention and monitoring during legal proceedings are crucial for maintaining sobriety and complying with court requirements. Drug testing, support systems, and self-care strategies can help you stay on track and avoid relapse during this challenging time.
We'll delve deeper into these strategies.
Drug testing requirements may be mandated by the court to ensure compliance with treatment and sobriety. Regular drug tests can help you stay accountable and demonstrate your commitment to maintaining a drug-free lifestyle during legal proceedings.
Compliance with drug testing requirements is vital for a successful legal outcome and long-term addiction recovery.
Support systems, including therapy and peer support groups, can help individuals stay on track during legal proceedings. These resources provide emotional support, guidance, and practical advice for individuals facing addiction and legal challenges.
Active participation in support systems can aid in maintaining sobriety and successful navigation of the legal process.
Self-care strategies, such as exercise, meditation, and proper nutrition, can promote overall well-being and prevent relapse during the legal process. Engaging in these activities can reduce stress, enhance mood, and boost energy levels, helping you stay focused and resilient during legal proceedings.
Incorporating self-care strategies into your daily routine enhances your prospects of long-term sobriety, a positive legal outcome, and avoiding alcohol abuse.
When Can You Get Addiction Treatment if You Have A Pending Legal Case?
It's appropriate to get help for substance use disorder whenever you need it and sometimes seeking addiction treatment before your court date can positively impact your legal case depending on the charges and approval from an attorney and or judge. By understanding the benefits of rehab, navigating the legal process, choosing a rehab center that will work with your attorney based on your unique situation, and utilizing available financial resources, you can overcome addiction and achieve a more favorable legal outcome. Do not ever go against the court's recommendation or your lawyers recommendation. Remember, the key to success lies in your commitment to change and your willingness to take responsibility for your actions. Stay focused, stay strong, and stay committed to your recovery journey.
If drug or alcohol abuse has become your priority and you experience cravings when trying to quit, along with withdrawal symptoms affecting your relationships, it may be time to go to rehab.
Rehab can provide you with the support and guidance you need to break the cycle of addiction and start living a healthier life. It can also help you develop the skills and strategies to cope with cravings and triggers, and to build a strong support network.
What is the purpose of going to rehab?
Rehab is the process of treatment for those suffering from addiction to drugs and/or alcohol, involving both medical treatment and psychotherapy.
With an estimated 20 million people in need of substance abuse treatment in 2015, rehab provides a way to help those struggling with addiction.
How do I navigate the legal process while attending rehab?
Work with an attorney, understand court requirements, and communicate effectively with the court system to ensure a successful legal process while attending rehab.
What Are The Types of Rehab Facilities: Inpatient vs. Outpatient?
Selecting the appropriate rehab facility is imperative for successful recovery. Treatment programs for addiction recovery can be broadly categorized into two types – inpatient and outpatient. Both offer effective rehabilitation facilities to help individuals cope with addiction. The best option for you depends on your personal circumstances, the severity of your addiction, and any legal requirements.
Inpatient Treatment: Usually the best rehab centers, inpatient treatment involves a residential stay. This provides comprehensive care and intensive therapy. This type of treatment is often recommended for individuals with severe drug addiction issues or those who may require medical supervision during detoxification or withdrawal.
Inpatient treatment can offer a structured environment with 24/7 support, increasing the chances of successful addiction recovery.
Outpatient treatment allows individuals seeking treatment to receive care while continuing to fulfill their daily responsibilities. Participants attend regularly scheduled therapy sessions and other treatment programs during the day, but return home in the evening.
This option provides more flexibility and may be suitable for those with milder addiction issues or individuals who have already completed an inpatient program and require ongoing support.
What's the difference between inpatient and outpatient rehab facilities?
Inpatient and outpatient rehab are different because Inpatient rehab involves a residential stay to receive comprehensive care, while outpatient treatment allows individuals to receive care while still living at home and attending to their regular daily responsibilities.
Share This Post