Valley Spring Recovery Center offers telehealth treatment options in New Jersey and New York as part of our customizable addiction recovery and mental health programs. Telehealth addiction treatment services and support ensure that your recovery journey is a healthy and successful one even when you are remote. outpatient telehealth program is uniquely suited for individuals who are not able to commute and offers the full suite of our interdisciplinary and clinical team.
Part of our mission is to provide easier access to care, our telehealth program accomplishes just that by making it easy to get substance use disorder treatment from the comfort of your own home anywhere in New Jersey or New York.
See If Your Insurance Will Cover Treatment
It's Possible To Recover From Addiction At Home!
Verify Your Insurance
What Is Telehealth Addiction Treatment?
Telehealth is the distribution of health-related services and information via electronic information and telecommunication technologies where a therapist or counselor provides treatment to patients remotely. Telehealth allows individuals struggling with drug and alcohol dependency to receive long-distance contact with clinicians, care, advice, reminders, education, intervention, monitoring, and remote admissions.
Contact Us Today
Valley Spring Outpatient Program is a top addiction outpatient treatment center in Bergen County, NJ that offers evidence-based, holistic treatment for alcohol, drug and behavioral addictions. Reach out today!
Contact Us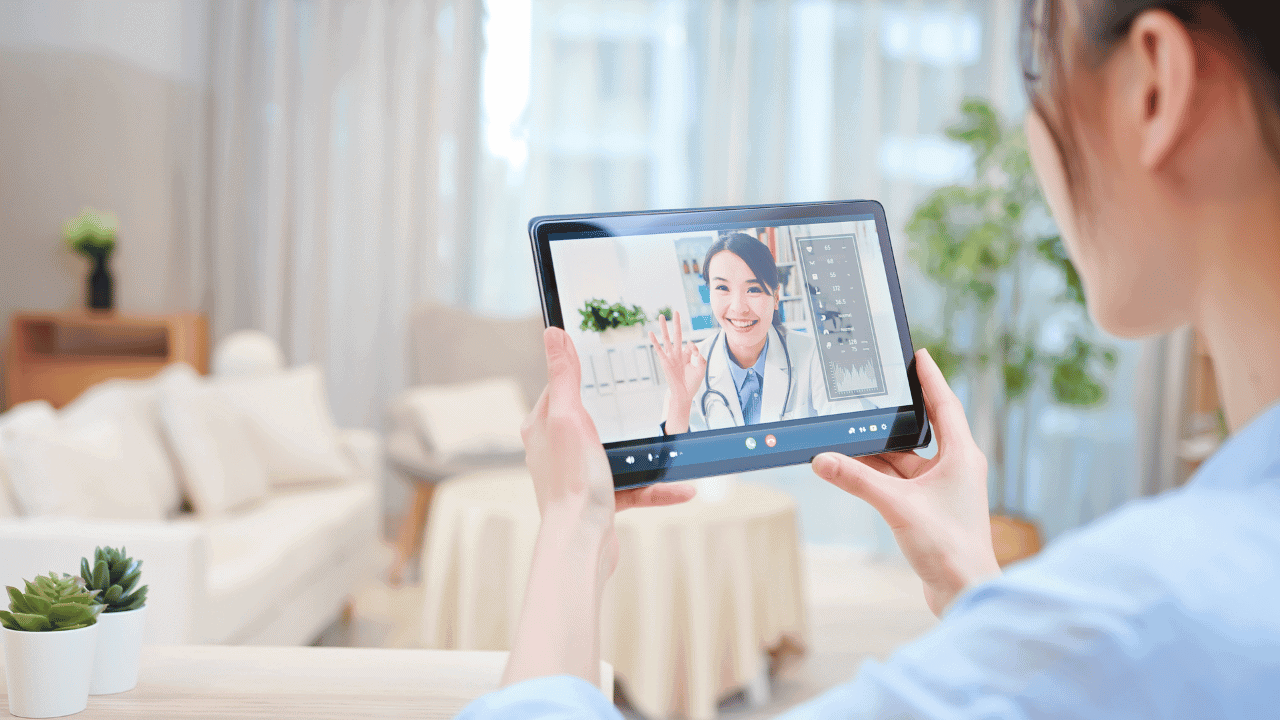 For those struggling with addiction, outpatient telehealth addiction treatment can be a lifesaver particularly if transportation is not an option. Traditional outpatient programs require patients to come in for regular appointments, but this can be difficult for those with busy schedules or who live far from the treatment center. Virtual outpatient treatment offers a convenient and flexible alternative that can be just as effective as traditional outpatient programs. With virtual outpatient treatment, patients can participate in therapy sessions and other treatment activities without having to leave their homes. This can make it easier for patients to stick to their treatment plan and get the help they need to recover from addiction. In addition, virtual outpatient treatment can be more affordable than traditional outpatient programs, making it an ideal option for those who are struggling to pay for treatment.
How Can You Get Telehealth Therapy for Addiction?
To start telehealth therapy for addiction, you just need to do 3 easy things that can be accomplished in one day:
Clinical assessment: An assessment can be done over the phone, all of the information is confidential. The purpose of the assessment is to make sure you are appropriate for treatment.
Pay For Treatment: your insurance can cover some or all of the cost of treatment or you can self-pay.
Show up to your first session: Once it is determined that you are appropriate for treatment and that you can pay for treatment, your first session will be scheduled and you can start the recovery process.
See If Your Insurance Will Cover Treatment
It's Possible To Recover From Addiction At Home!
Verify Your Insurance
Who is A Fit For Telehealth Treatment?
Balancing a hectic life with the need for addiction or mental health treatment can be challenging, telehealth exists to make treatment easier and more accessible. The medical clinical criteria for telehealth treatment is simple, patients should not be in active addiction. Patients that are in active addiction need more intense clinical and medical services than can be offered in a virtual setting. If you have struggled with a primary substance use diagnosis and are a clinical fit for outpatient treatment based on the Diagnosit and Statistical Manual (DSM-5) you can attend a telehealth addiction treatment program.
Types of people that do well with telehealth:
Busy parent
Full-time employee
Dedicated student
Do not have transportation
What Are The Benefits Of Telehealth Therapy For Addiction?
With our cutting-edge remote therapy options, you can connect with a highly skilled and empathetic treatment specialist without leaving your home. Choose your own comfortable setting for the session—be it your living room sofa or your backyard patio. Our primary goal is to offer you the support you need, wherever you are.
Multi-Device Compatibility: Engage in therapy sessions via your smartphone, tablet, or computer.
Virtual Group Sessions: Participate in scheduled group meetings from any private space of your choice.
Enhanced Convenience: Continue your recovery journey without compromising your daily responsibilities.
---
By offering telehealth services, Valley Spring Recovery Center in Northern New Jersey makes addiction and mental health treatment more accessible and convenient than ever. Our remote options are designed to fit seamlessly into your life, allowing you to focus on what truly matters—your recovery.
See If Your Insurance Will Cover Treatment
It's Possible To Recover From Addiction At Home!
Verify Your Insurance
Does Insurance Cover Telehealth For Substance Use Disorder In NY and NJ?
Many people are looking for answers as to whether or not their insurance covers telehealth for substance use disorder treatment in New York and New Jersey The good news is that certain insurance companies, including Aetna, Blue Shield of NJ, Cigna, and United Healthcare, Fidelis (medicaid) offer coverage for telehealth services that are related to substance use disorders. This means that individuals who are seeking treatment for substance use disorders in New York and New Jersey can receive treatment from an accredited provider via telehealth services. This is beneficial as individuals can receive treatment from the comfort of their own homes and avoid any potential stigma associated with receiving treatment in person. Furthermore, telehealth services are often more convenient and cost-effective than in-person care. So, if you're in the New York or NJ area and are looking for insurance-covered telehealth services for substance use disorder treatment, check with your insurance provider to see if this coverage is available to you.
Treating Substance Use Disorder Remotely VIA Telehealth In New Jersey
Valley Spring Recovery Center is excited to offer virtual outpatient services for those struggling with addiction in New Jersey Or New York State. With this comprehensive program, patients can receive the treatment they need from the comfort of their own homes. This is especially beneficial for those who cannot take time off work or cannot afford to travel to an inpatient facility. The program offers a flexible schedule and can be customized to meet each individual's needs. Virtual outpatient services include individual therapy, group therapy, and family therapy. Our goal is to provide comprehensive care that will help our patients build a foundation for long-term recovery. If you or someone you know is struggling with addiction, please contact us today to learn more about our virtual outpatient program.
See If Your Insurance Will Cover Treatment
It's Possible To Recover From Addiction At Home!
Verify Your Insurance